Climate Controlled Secure Storage • No Deposits • Month-to-Month Rentals
Boat and RV Storage • 

Drive Up Non-Climate Control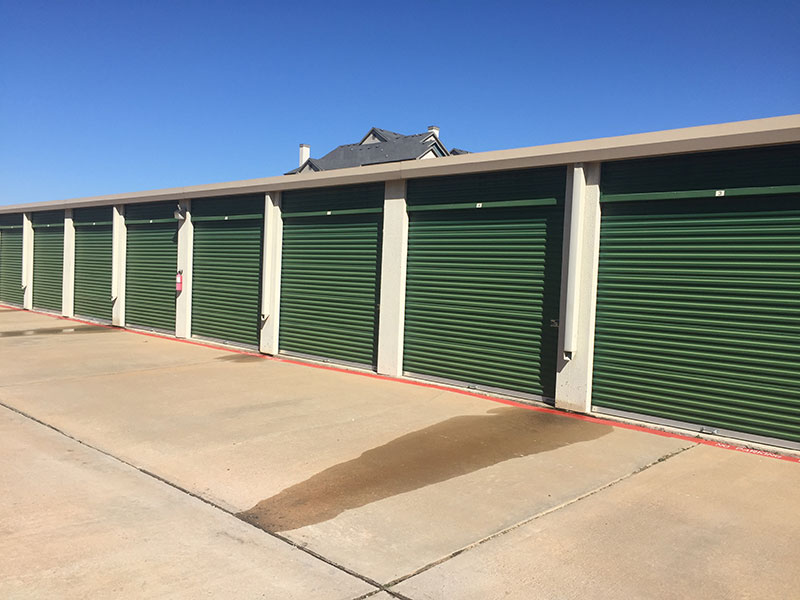 Contact:
Telephone: 512/255-8535
Fax: 512/255-8291
Office Hours and Access to Units
Access to the units is by personalized keypad entry from 6:00 am to 9:00 pm seven days a week.
Office hours are 9:00 am to 5:30 pm Monday thru Thursday, and 9:00 am to 5:00 pm on Friday and Saturdays.
Climate Controlled units are easily accessed at ground level. Non-Climate Controlled units have drive-up accessibility.
Directions:
15418 RR 620 North, Austin TX 78717
Features
No Administrative Fee
No Deposit
Month-to-Month Rental
Two Convenient Locations
24 Hour Video Surveillance
Monitored Security Service
7 Day/Week Access
Deliveries Accepted
Moving Supplies
Fax Service
Brushy Creek Storage Depot
15418 RR 620 North, Austin TX 78717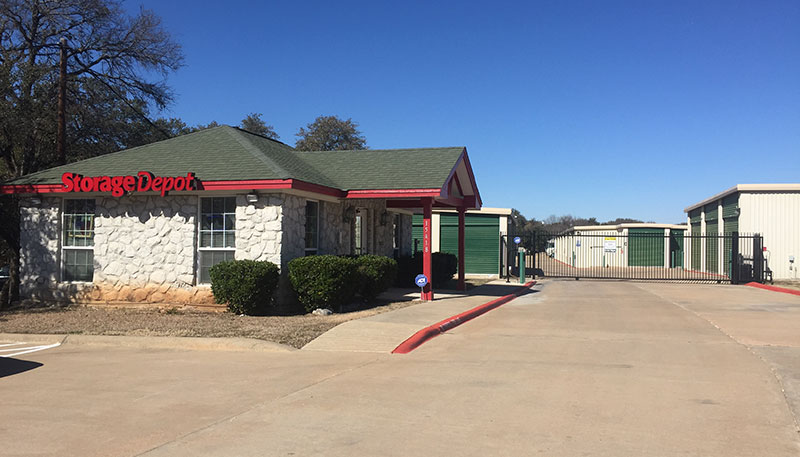 Our goal is to make your storage experience a very pleasant one. Our managers stand ready to assist you with any of your storage needs. If you want real security, friendly senior managers, neighborhood convenience and competitive fair pricing, then Storage Depot is for you.

The Brushy Creek Storage Depot location offers comfortable climate controlled inside storage units along with non-climate controlled direct access units and a large RV and boat storage facility.  You can reserve storage space, purchase moving supplies, or even have us receive your deliveries.
We Have Packing and Storage Supplies Too
We keep a supply of boxes, locks, special dish packing materials, wardrobe boxes, clean newsprint paper and bubble wrap along with strong packing tape, stretch cords, rope, sealing mattress and chair covers and handy tape dispensers.
Why Brushy Creek Storage Depot?
No Deposit, No Administration Fees, No Monthly rate increases every three months
Austin owned and operated
24 Hour Video Surveillance
Easy Access Doors 7 Days/Week from 6:00 AM – 9:00 PM
Month-to-month rental – no long-term commitment
Unit Security – We keep no keys
Professionally Monitored Security Service
Polished floors and well-maintained buildings
Safe Neighborhood with well-lit parking
Free trash container exclusively for Storage Depot customers
Small – 5'X5′
From $49/mo to $58/mo (CC)
These units are like a larger closet but 8' high.
Medium – 5'X10' through 5'X15'
5X10-$74-$84/m  (CC)
5X15-$86/mo to $99/mo (CC)
This unit would be for a small one-bedroom apartment.  8' high.
Large – 10'X10'-10'X15′
10X10-$115-$132/mo (CC).
10X15-$152/mo to $177/mo (CC)
This unit would hold an office or one-bedroom furniture with boxes.  8' high.
Extra Large – 10'X20' through 10'X30'
10X20-$184-$204/mo.(CC)
10X30-$229/mo.
This unit, carefully stacked, would be for a two-bedroom home.  8' high.
We also offer a wide variety of Outside Access non-climate-controlled units at a slightly more convenient price at this location.
We offer fully enclosed boat and RV parking, covered parking similar to a carport or open parking in a fenced-in area.
Open boat and RV up to 25' long: $67/mo.
Open boat and RV over25' long: $72/mo.
Open boat and RV over30' long: $85/mo.
Covered boat parking: $145/mo.
Enclosed boat or RV: $190/mo.
If we don't have what you need, we will help you find it!
Safe and Convenient Neighborhood Location